The Canadian Mesothelioma Foundation pays tribute to the National Day of Mourning.  The Canadian flag will fly at half-mast on many buildings across Canada. We join all Canadians in remembering and honouring the lives of workers who have lost their lives on the job.
The National Day of Mourning was first recognized by the Canadian Labour of Congress in 1984 as a day to "mourn the dead and fight for the living." The Day of Mourning is now observed in more than 100 countries around the world.
Over the last year, the pandemic has increased on-the-job risks for most frontline workers but, Canadians also continue to be exposed to asbestos - mostly through construction workplace exposure with those who maintain, renovate, and demolish older buildings containing asbestos.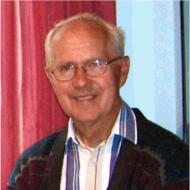 Click here to read about Joe Rossler, mourned by his family and friends and shared by his daughter, Karen, who recently lost her father to mesothelioma. 
Also find attached more information on where to find local National Day of Mourning events.