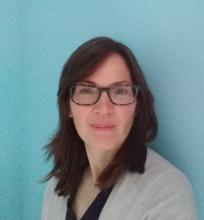 The CMF has some very exciting news!
Very soon we will be launching a new platform for our support groups, where members will be able to join a Zoom call and directly connect with the CMF and others affected by mesothelioma. These sessions, along with our online Facebook support groups, will be moderated by the newest member of our team, Robin Forbes. Robin is a social worker at Princess Margaret Cancer Centre and works with the Mesothelioma program there. She has knowledge of the mesothelioma compensation options and an awareness of the need for psychosocial (emotional and practical) support for people diagnosed with mesothelioma and their family members.
We welcome Robin to our CMF family and we invite you to stay tuned here for the dates of our very first Zoom sessions!