---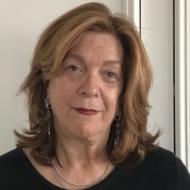 Eudice Goldberg, MD, CMF Co-Founder and Chair, became interested in this area as a result of her personal experience of having her spouse diagnosed with peritoneal mesothelioma. In addition to her personal experience, her medical background as a physician has also been a motivating factor for her in founding this charitable foundation. Together with Michael Konviser, her son, she has been intent on commemorating her partner, Arthur Konviser, who passed away from the disease in 2005. Michael has now stepped down but Eudice continues her work to make the network of both patients and families, as well as of health professionals in Canada, much stronger than it is today. Eudice is working with others primarily on strategic direction, fundraising, building a health network to improve early diagnosis and facilitation of treatment, as well as liaising with the medical community involved in both research and clinical care of patients with mesothelioma. 
---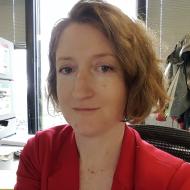 Alissa M. Boardley, CMF Vice Chair,  became involved with the Canadian Mesothelioma Foundation shortly after her father was diagnosed with pleural mesothelioma in 2009. Having experienced first hand the feelings of helplessness and isolation that often come with a mesothelioma diagnosis, Alissa is keen to assist the CMF in developing the tools and support network so desperately needed by those directly affected by this disease in Canada, as well as the medical professionals overseeing their care.
---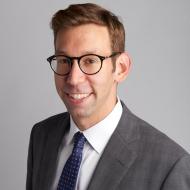 Adam R. Freedman, CMF Secretary, is a long-standing member of the CMF's board of directors.  Dedicated to the goals and objectives of the CMF, Adam recently took on the role of Secretary.  Adam spent his university years in Halifax, Kingston and Quito, Ecuador.  Currently, Adam lives in Toronto with his wife, Jaclyn Jacobs, their son, Mason, and their rambunctious terrier, Samson. When he's not practising corporate law, Adam enjoys canoeing, hiking, hockey and golf.
---
Chris LeComte, CMF Treasurer, is a Chartered Accountant who joined the board in late 2021. He currently works at TBL, a multi-pronged business and consulting enterprise, advising clients on improving the bottom line through financial and operational management processes.
Chris brings his expertise as a financial and operational consultant/entrepreneur to the CMF board along with his creative, engaging, team-building approach to helping organizations navigate change to achieve bottom-line results.
Chris LeComte also has experience as VP/CFO of a number of media companies including Vista Radio, Corus Entertainment, ZOOM and Telemedia. Chris received his degrees from Western and Windsor Universities and currently lives in Toronto, Ontario with his family.
---
Dr. Siu-Chung (Quincy) Chu has been a medical oncologist at the Cross Cancer Institute in Edmonton, Alberta since April 2005.  He trained in medical oncology in London, Ontario and did clinical research fellowship in novel anti-cancer drugs at the Institute for Drug Development in San Antonio, Texas from 2002 to 2005, one of the largest and most prominent phase I units in the world. Dr. Chu's current clinical and research interests encompass phase I and II studies with novel anti-cancer agents, development of novel anti-cancer drugs in lung and sarcoma as well as biomarker development. Since 2006, in collaboration with Drs. Michael Sawyer, Jennifer Spratlin and Randeep Sangha, Dr. Chu has established a phase I unit at the Cross Cancer Institute.  Collaborative preclinical research in the discovery of biomarker and novel anti-cancer targets are ongoing with both basic scientists and translational scientists in the University of Alberta and other institutions. Dr. Chu serves as a scientific advisor to various pharmaceutical companies, Lung Cancer Canada, the Canadian Mesothelioma Foundation and other patient support organizations to enhance research and timely access to both novel diagnostic and therapeutic advances in anti-cancer treatment.  Dr. Chu is a reviewer for peer review of top rated oncology journals, including Journal of Clinical Oncology, Clinical Cancer Research, Clinical Lung Cancer, Investigational New Drugs, and an associate editor for the Journal of Clinical Oncology and Sarcoma
---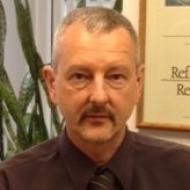 Alec Farquar is a lawyer with a long career involved with asbestos disease compensation and prevention. He is currently coordinator of Asbestos Free Canada.  Previously, Alec was Director of the Office of the Worker Adviser (OWA), an agency of the Ontario Ministry of Labour which advises and represents non-unionized workers in their workers' compensation claims and appeals. This has included involvement in hundreds of asbestos disease cases. Alec came to the OWA from the Occupational Health Clinics for Ontario Workers where he was Managing Director, and before that from the Ministry of Labour where he was the Director of the Occupational Health and Safety Branch (OHSB). In both positions, Alec was extensively involved in detection and prevention of asbestos disease. He has extensive experience in both workers' compensation and occupational health and safety and a long history of working with vulnerable worker communities including immigrant workers, women and young workers. Alec has also worked extensively on partnerships with the employer community around dispute resolution, health and safety and return to work including innovative joint return-to-work partnerships. He is fluent in Italian and French which has helped him connect directly with the francophone and Italian-Canadian communities. A graduate of Princeton University, Alec also has an L.L.B. from the University of Toronto Faculty of Law. He has also served on the Executive of the Ontario Bar Association Workers' Compensation Section where he received the Ron Ellis award for excellence.
---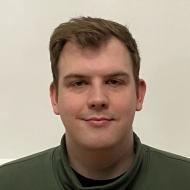 Leo Froude is a recent university graduate from Memorial University of Newfoundland and Labrador and currently holds a Bachelor of Arts degree in political science and history. Leo's love of political science has given him the opportunity to help campaign for various members of parliament in the recent Federal election. His future plans include attending law school where he wishes to work in the fields of labour, environmental, and family law and to be an active member in various non-profit organizations. Leo's interest in the Canadian Mesothelioma Foundation was sparked when his grandfather was diagnosed with this crippling disease. Leo hopes to help bring continued awareness and support to those suffering from mesothelioma in his home province of Newfoundland and Labrador as well as the rest of Atlantic Canada.
---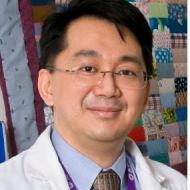 Christopher W. Lee graduated Medicine in 1991 from Dalhousie University in Halifax, Nova Scotia and subsequently specialized in Internal Medicine and Medical Oncology. Since 1998, he is a Medical Oncologist with the British Columbia Cancer Agency and the Surrey Memorial Hospital and, the Medical Director of the Edward Miller Clinical Research Unit at the BC Cancer Agency - Fraser Valley Centre. He is a clinical Assistant Professor at the University of British Columbia and a member of several societies and committees, including the Quality of Life Committee of the National Cancer Institute of Canada (NCIC) Clinical Trials Group. He is also Chair of the Systemic Policy Group of the BC Cancer Agency Lung Tumour Group and of the Mesothelioma and Thymoma Working Group, a subcommittee of the NCIC Clinical Trials Group Lung Disease Site Committee.
---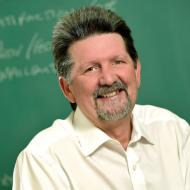 Lee Loftus is well known throughout Canada for his involvement in Workplace Occupational Health & Safety.  Lee has been a longtime advocate for the identification, removal, control and disposal of asbestos and asbestos-containing materials in both the workplace and in public locations. Lee has also been a strong advocate for victims of asbestos and he continues to drive changes for compensation, awareness and research. He has served as business manager of the BC Insulators Union from 2008 to present, as well as from 1992 to 1999. He has been president of the BC Building Trades since 2009, and previously served on the Board of Governors for the Canadian Centre for Occupational Health and Safety Council. He has a long history of serving on boards, associations, committees, and councils, including the Canadian Standards Association, Canadian Society of Safety Engineering, Insulation Industry Apprenticeship Board, Vancouver and District Metal Trades Council, as well as various WorkSafeBC committees. He was appointed the Acting Chair of the Board at WorkSafeBC in May 2020.
---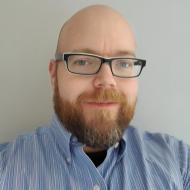 Adam Melnick is Director, Government & Community Relations for the International Heat and Frost Insulators & Allied Workers. Adam is pursuing lobbying efforts with the provincial and federal government to establish a Mesothelioma Patient Registry and to prioritize removal of all existing asbestos as part of retrofitting and maintenance of government-owned infrastructure. Adam is a member and previous chair of the Heat and Frost Insulator Trade Board with the Ontario College of Trades.
At HFI, Adam served as elected Business Agent, Director of Apprenticeship & Training, and instructor for nearly a decade where he helped develop the apprenticeship system, adoption of the Federal Red Seal. With the support of the Apprenticeship Committee, he incorporated asbestos abatement training into the program to enable new insulators to identify and respond to asbestos in the workplace. Adam was also a Workplace Safety Prevention Service Volunteer and visited high schools at the beginning of co-op semesters and taught in the Ontario College system as a Health and Safety Instructor.
Adam lives in Bowmanville, Ontario with his wife and two daughters. In his community, Adam serves on the Board of Directors for Buildforce Canada and the Toronto Community Benefits Network.
---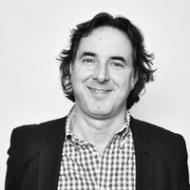 Andy Querin joined the CMF Board after losing his father to the disease in 2012 and determined to assist in helping raise awareness and funding for a cure.  He has served as past board member with the National Advertising Benevolent Society (NABS) and has spent more than 25+ years working in the Advertising and Marketing industry in Toronto and Montreal.  Andy has held executive leadership roles with various digital and emerging media companies in Canada.  He currently lives in Toronto with his wife and two children.