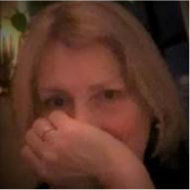 Sheila Kirouac, CMF Executive Director, joined the CMF in 2015. She brings a wide range of experience in complex, fast-paced and demanding environments in federal, provincial and municipal government including years of working in opposition politics and as well as the Premier's office. She has organized province-wide public hearings on health care and organized tours for politicians across the province. She has years of experience in constituency casework as well as advocating for constituents and helping constituents cut through government red tape. Sheila has years of experience in communications including media relations, issues management, public relations, issue management and relationship coordination with diverse stakeholders. At Toronto Community Housing Sheila worked with 'at risk youth' and Regent Park residents – organizing and leading innovative public relations projects, youth-at-risk apprenticeship programs, Contact Photo Festival and Doors Open, Regent Park. She also brings experience working with an Ontario charity as a provincial communications director. Sheila has two children and lives in Toronto with her husband.
---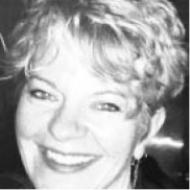 Anya Keefe, CMF Project Coordinator, joined the CMF in 2018. She has degrees in chemical engineering and occupational hygiene, both from the University of British Columbia. Her initial career was with the BC Cancer Agency, where she performed retrospective exposure assessments for occupational epidemiological studies. Between 1997 and 2004, she worked at WorkSafeBC, first as a policy analyst for regulation review and occupational disease policy, then as the Director of the Research Secretariat, where she created and implemented a systematic process for research, knowledge transfer and strategic initiatives. Since 2006, she has consulted for a number of organizations, including the CSA Group; the Occupational Cancer Research Centre; CAREX Canada; Health Canada; WorkSafeBC; and, the BC Cancer Agency. Since 2014, she has provided pro bono assistance to workers diagnosed with occupational diseases, helping to identify possible sources of exposure and working with them to create comprehensive occupational histories to support their claims for workers compensation.
---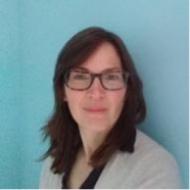 Robin Forbes joined the CMF in 2023 and is the moderator of our support groups. She is the co-lead of Psychosocial Oncology at Princess Margaret Cancer Centre. Robin earned her Master of Social Work from Carleton University in Ottawa, Ontario, and received a Bachelor of Social Work from McGill University in Montreal, as well as a Bachelor of Arts (Honours) in English Literature from Carleton University. She is a member of the Ontario College of Social Workers and Social Service Workers. The primary areas of her work at Princess Margaret are the Breast Cancer and Mesothelioma Clinics.