The Scientific Advisory Committee (SAC) was formed in 2018. Its mandate is to provide the Canadian Mesothelioma Foundation (CMF) with timely scientific and technical advice on mesothelioma and asbestos-related issues. Its role is to guide the development and content of CMF supported projects, to provide advice to the CMF on its activities, including but not limited to outreach to the mesothelioma community (including patients with mesothelioma and their families, health care practitioners) and knowledge transfer and exchange. The SAC is co-chaired by Drs. John Cho and Christopher Lee.
---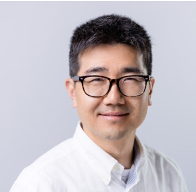 Dr. John Cho received his MD from Queen's University, Kingston in 1995. He completed his residency training in Radiation Oncology at University of Alberta, Edmonton in 2000. He received his PhD from the University of Amsterdam in 2004. He is presently at the Princess Margaret Cancer Centre and is an Assistant Professor, Department of Radiation Oncology. Research interests include malignant pleural mesothelioma and high precision radiotherapy. He, along with his surgical colleague, Dr. Marc de Perrot, are investigators of the Surgery for Mesothelioma After Radiation Therapy (SMART) study which is evaluating short accelerated hemithoracic radiation followed by extra-pleural pneumonectomy. He co-chairs the CMF Scientific Advisory Committee.
---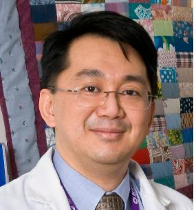 Dr. Christopher Lee graduated with a degree in Medicine in 1991 from Dalhousie University in Halifax, Nova Scotia and subsequently specialized in Internal Medicine and Medical Oncology. Since 1998, he has been a Medical Oncologist with BC Cancer and Surrey Memorial Hospital. He is a Clinical Assistant Professor at the University of British Columbia and a member of several societies and committees, including the Quality of Life Committee of the Canadian Cancer Trials Group. He is the outgoing Chair of the Mesothelioma and Thymoma Working Group, a subcommittee of the Canadian Cancer Trials Group Lung Disease Site Committee. In addition to co-chairing the CMF Scientific Advisory Committee, he is a member of the CMF Board of Directors.
---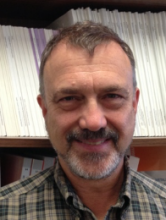 Dr. Paul Demers is the Director of the Occupational Cancer Research Centre, based in Cancer Care Ontario, and a Professor with the Institute for Medical Sciences and the Dalla Lana School of Public Health at the University of Toronto. He has a PhD in epidemiology and a MSc in Industrial Hygiene, both from the University of Washington. His research has focused on occupational and environmental cancer, lung disease, and heart disease. In addition, he has an interest in both occupational carcinogen and cancer surveillance. Paul is internationally recognized for his expertise on the health effects of workplace exposures and has been a member of many national and international expert panels dealing with occupational and environmental cancer, including the International Agency for Research on Cancer, the US National Toxicology Program, the US Institute of Medicine, the Royal Society of Canada, and the Council of Canadian Academies. Over his academic career he has held numerous research grants, supervised many graduate students and has published extensively.
---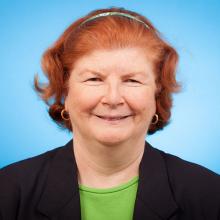 Dr. Linn Holness is an occupational medicine physician and a Professor at the Dalla Lana School of Public Health and Department of Medicine at the University of Toronto. She is the Director of the Division of Occupational Medicine in the Department of Medicine at the University of Toronto and Chief of the Department of Occupational and Environmental Health at St. Michael's Hospital. She is the Director of the Centre for Research Expertise in Occupational Disease (CREOD), which focuses on common non-malignant occupational diseases. Her research interests in occupational health are broad; covering a variety of topics including occupational disease and its identification, occupational health services and occupational health and safety in the context of specific populations such as vulnerable workers. Her main research has focused on prevention, health care utilization, diagnosis, return to work and outcomes related to occupational skin disease.
---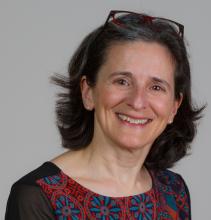 Dr. Jocelyne Martin is a staff Thoracic Surgeon and an Assistant Professor at the CHUM (Centre Hospitalier de l'Université de Montréal). After her training in General Surgery, Dr Jocelyne Martin completed her residency in Thoracic Surgery in Montreal.  She then went to New York City for a three-year fellowship in thoracic oncology at the Memorial Sloan Kettering Cancer Center (MSKCC).  At the end of her fellowship, she received the "Michael E. Burt Memorial Award for Clinical Excellence" awarded "to a graduating surgical fellow in recognition of superior clinical and operative skills and commitment to education".  While in New York City, she also completed a Master's Degree in Biostatistics at Columbia University. Dr Martin is the Director of the Thoracic Surgery Residency Program for the Province of Québec.
---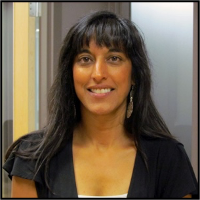 Dr. Camille Munro is an Assistant Professor and a Clinician-Teacher with the Division of Palliative Medicine at the University of Ottawa. A native of Chester, NS, Dr. Munro received her medical degree from Dalhousie University in 1991. She did a rotating internship at Royal Columbian Hospital, University of British Columbia. She then moved to Ottawa and worked as a Clinical Assistant in Geriatrics followed by part-time Family Practice for 16 years while raising her children. Dr. Munro's long-time interest in Palliative Care led her to return to the academic setting in 2010 as a General Practitioner in Oncology and then in Palliative Care. During this time, she pursued the alternate route of certification for the College of Family Practice certification. In 2016, she was appointed Medical Director of the Supportive and Palliative Care Team at The Ottawa Hospital, and in 2018, appointed as Director of Equity, Diversity and Inclusion for the Department of Medicine. She was the Palliative Medicine Co-chair Scientific Committee for 14th International Mesothelioma Conference in Ottawa in 2018.
---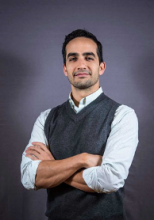 Dr. Erik Vakil is an Interventional Pulmonologist and Clinical Assistant Professor at the University of Calgary. His practice is focused on the diagnosis and treatment of thoracic cancers. He attended Medical School at the Royal College of Surgeons in Ireland and completed his post-graduate training in the United States. He is American board certified in Internal Medicine, Pulmonary Diseases and Critical Care Medicine. He also completed sub-specialty fellowship training in Interventional Pulmonology at MD Anderson Cancer Center in Houston and is board certified by the American Association of Bronchology and Interventional Pulmonology. His research interests are focused in thoracic oncology, particularly medical thoracoscopy in cancer patients, the optimal diagnostic and staging pathways for patients with suspected lung cancer, and quality improvement in multi-disciplinary thoracic cancer care.